Lake Travis – Marinas and Yacht Clubs
Lake Travis is a man-made lake near Austin, TX with plenty of marinas and yacht clubs for Central Texas boaters. The lake covers nearly 19,000 acres, with an average depth of 62' and a 270 mile shoreline. Most
Lake Travis marinas
are located near the southeastern end where the water is deeper and wider. Because of the proximity to Austin, marinas on Lake Travis' south shore are the most popular; and these include Lakeway Marina, Sail & Ski Yacht Club and West Beach Marina.
Marina Features: Lake Travis -- Austin, Texas
Every Lake Travis marina has boat docks and boat slips, but there are other important features and services you should look for when comparing marinas.
Location: If you live in Austin or nearby suburbs, you'll want a marina on the south shore of the lake. Some marinas in Lakeway are easy to get to, others not. So in making your choice, consider how long it will take you to drive from your home to your boat.
Boat dock and slip construction: Modern boat docks, boat slips and walkways built of steel and enclosed floatation are stronger, safer and easier to maintain than older docks made of wood and styrofoam. The LCRA has strict rules about boat dock design and construction.
Breakwater: Boat wakes are a fact of life on Lake Travis and marinas should have a breakwater to protect boats from damage. Note: A boat lift also provides protection from boat wakes, but it's better to have a breakwater as well.
Utilities: Will you need electricity or water at your slip? If so, make sure these utilities are still available when the boat docks are configured for low Lake Travis water levels.
Boat launch ramp: Most public boat ramps are closed when the lake level falls below 640' above MSL. If you want to be able to launch (or haul) your boat under all circumstances, look for a marina that has a boat ramp that is usable below 640'.
Gas dock: Having a gas dock at your marina is a mixed blessing. It's convenient to be able to gas up at the marina; but a gas dock brings a lot of traffic, noise and safety issues. Decide what works best for you; it might be better to choose a marina that's just a short run from a gas dock.
Marine services: Are you going to clean and maintain your boat yourself, or would you like to have professional marine repair services or a boat detailer at the marina? Many marine engine mechanics, fiberglass repair services and boat cleaners offer mobile services, so having them on-site at the marina may not be necessary.
Location of Marina – Lake Travis North or South?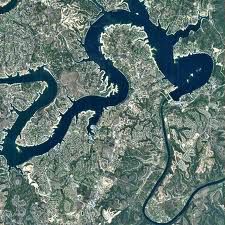 Lake Travis is 65 miles long and there are no bridges crossing the lake; so it's important to find a marina close to your home – and the areas on the lake where you want to use your boat. And, once you start using your boat on Lake Travis, you'll find new places to fish, water ski and just cruise around; so it might be a good strategy to choose a marina that is centrally located. You'll also want to think about what kind of boating lifestyle you're looking for – and how close you want to be to lake-area bars, restaurants and other activities. These can be a great place to party after a day on the water; but they also attract crowds and noise that can spoil a peaceful family weekend.
The Best Lake Travis Marina for You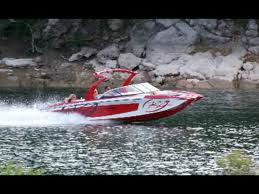 The lake offers a wide variety of water sports and activities: water skiing, sailing, wake boarding, parasailing, fishing, jet skiing -- and just cruising around getting a tan and enjoying the view. In choosing a Lake Travis marina, most Austin boaters look for the one that provides the best combination of access to the lake, proximity to where they live, cost and convenience. Whatever your boating plans and dreams are, there's a marina on Lake Travis that can help make these come true.